RESIDE
APPARTMENTS FULL OF MODERNITY
You can enjoy your stay in a luxurious atmosphere. Surrounded by the flair of the 1920s, you are in contact with the modern world. Watch TV with satellite TV, surf the Internet via Wi-Fi. Bathe in the hot water, fluffy towels are available daily. You can prepare your meals with high-quality kitchen appliances. Soft beds and fresh, white sheets let you sleep comfortably.
Whether vacation, work or business trip, you will love it…
ONE
The Appartement ONE
On the first floor is the former residence of the station head.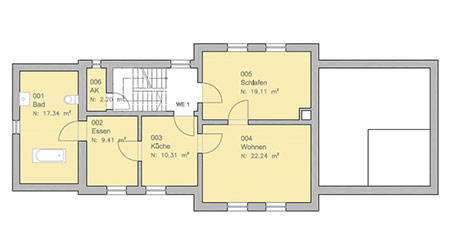 TWO
The Appartement TWO
On the second floor is the former warehouse.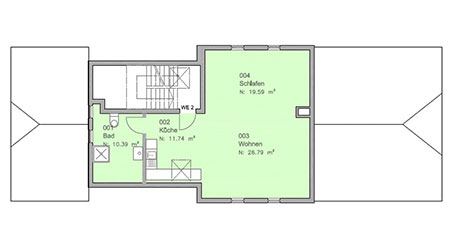 USEFUL INFORMATION ABOUT YOUR STAY
Leipzig - the traditional city in Central Germany offers you everything you need to make your stay as varied as possible.
Big city with a lot of history, modern shopping malls, shops in historic buildings, stylish facades, rich museum landscape, local recreation on rivers and lakes, parks and floodplain forests, international gastronomy and much more.
On the website of Leipzig Tourism you will find a wide variety of offers.